Ways to Give
Simple and secure. Give a single gift, or schedule recurring giving using your
checking account, debit, or credit card.
"Each one must give as he has decided in his heart, not reluctantly or under compulsion, for God loves a cheerful giver."
2. Corinthians 9:7
Your generosity can help us reach out with the love of Jesus.
Christmas Miracle Offering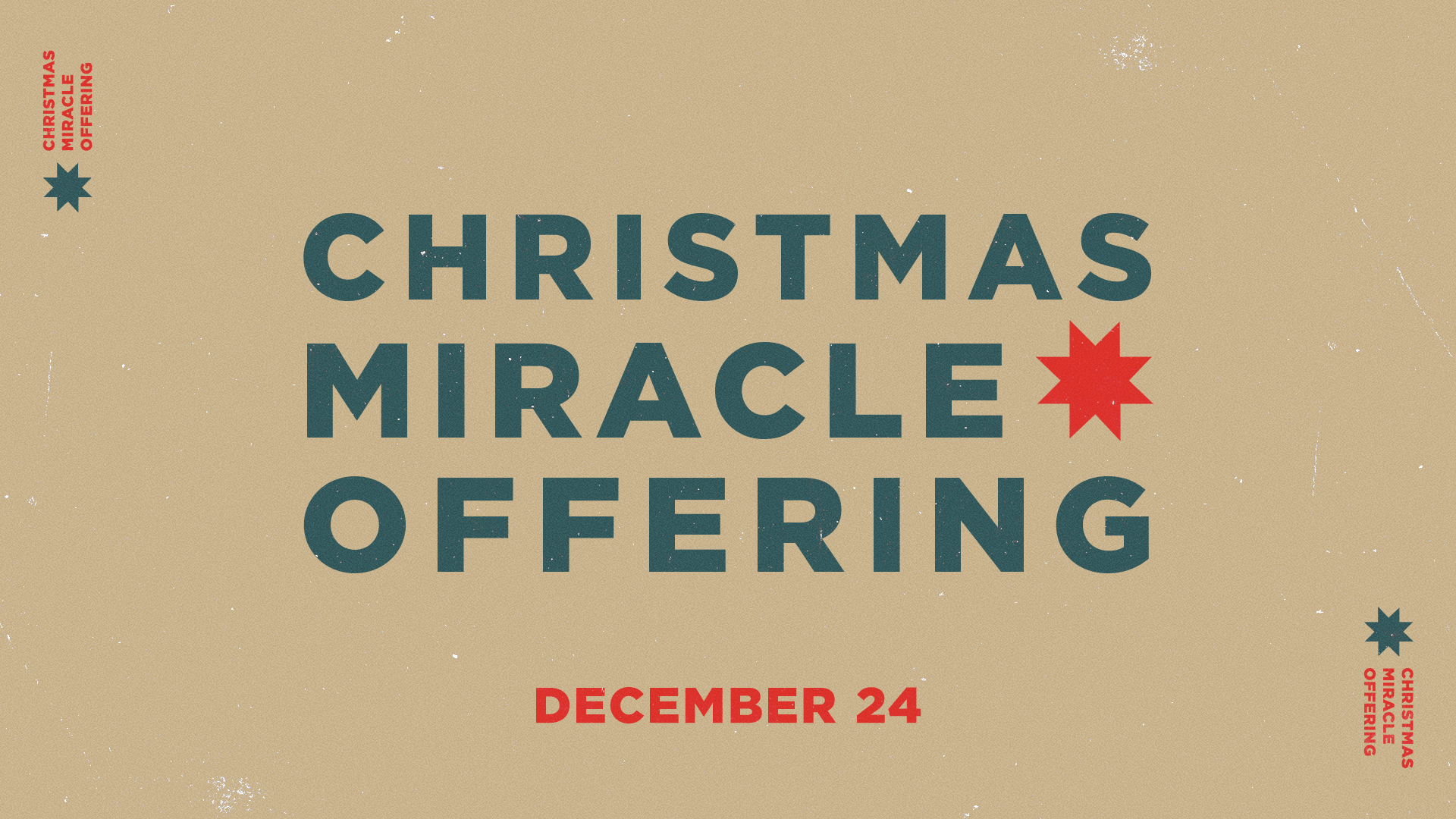 We're excited to share our Christmas Miracle Offering being received on Sunday, December 24th (Christmas Eve). The totality of this special offering will go towards our church completing its goal of moving into our newly remodeled student center and upgrading our equipment in our worship space. As many of you know, we moved in and remodeled the empty suite down from our current suite so that we can accept more kids since our campus is growing, but with that, we also need to make some purchases for our Student Center along with upgrading our current tech equipment and other needs. We're praising God for continued growth! The goal our Lead Team Pastors and Church Financial Department has set for the Christmas Miracle Offering on December 24th is exactly $35,000! Yes, this is a big number, but it is not nearly as big as our God! Please be in prayer with us for this offering and how you can be a part!
*Offering boxes are located at the exits of the main worship room for those who wish to contribute at one of our Sunday gatherings.